How to Choose the Best Electrical Service Providers in Malaysia?
There are hundreds to thousands of manufacturing companies, construction projects and even small-medium businesses in search of the best electrical service providers in Malaysia. As most companies are complex and demand strict adherence to schedules and budgets, working with the right electrical service providers is crucial.
At STK Dynamic Engineering, we understand the importance of hiring the right electrical service providers in Malaysia. With more than 20 years of experience, we've completed over RM128 million worth of electrical work in industrial, commercial, manufacturing and health care sectors.
There are thousands of electrical contractors in Malaysia.
But how to choose the right one that fulfils your needs and requirements?
In this article, you will learn how to identify and evaluate electrical service providers in Malaysia for electrical installation and maintenance works for your company.
Let's get started.
Quality of service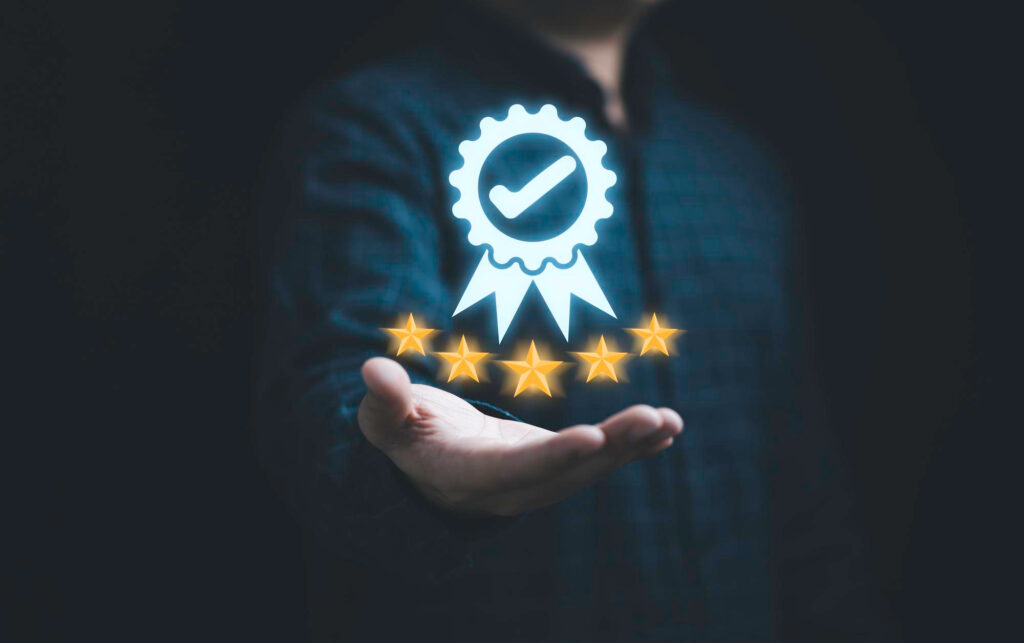 Everyone looks for quality service from any service provider. But what does the quality of service mean for electrical service providers in Malaysia?
These are some of the qualities you should look for:
Being proficient with their service
Detail-driven and focus on completing the given work without any issues
Apply the skill and experience acquired over the years in every project
Always keep the cost of service in check without compromising on the work quality.
Have proven track record and testimonials from other companies
Have all the related certifications required to carry out the job ethically.
A deep commitment to offering guides and formal training after the completion of projects if required.
Have a team of experienced and competent electricians
Offer post-service support
You want to make sure to work with service providers who are not only good at what they do but also the ones that offer ethical services. If you fail to choose the electrical service provider that emphasizes quality, you'll be wasting your budget on poor workmanship and performance. It may also lead you to hire another provider to fix the mess.
Safety regulations and standards
We can't understate the importance of safety regulations and standards for electrical contractors. When you're in search of an electrical service provider make sure they have safety regulations in place. This is to make sure all their workers are properly trained and have the necessary workplace safety certification. Working with a service provider that is aware of the importance of workplace safety will help you keep your electrical projects on track and avoid onsite accidents.
When you work with electrical contractors who are not aware of the importance of workplace safety, you'll be having trouble getting your project completed on time as there will be high chances for accidents to occur. You want to avoid such a situation at all costs.
Industry Experience
You can never replace experience. When it comes to electrical-related work, experience matters a lot. And having industry-related experience is even more crucial.
We are pretty sure you want to work with electrical service providers who have experience working with other companies within your industry.
So, why should you focus on working with providers that have industry experience?
Firstly, some industries require specific training and certification to carry out any installation and maintenance service. For example, most manufacturing companies in Malaysia will require their service providers to only include electricians who have gone through OSHA training. When you're hiring an electrical contractor in Malaysia for a specific industry, ask for their experience working with that industry and all the training and certifications they have.
In another scenario, when an electrical service provider has experience working with various industries, they know the best solution for your requirements. The exposure in multiple industries will allow the professional electrical service provider to offer alternative solutions for your electrical projects that can save time and money.
You can also sense the confidence in the service provider in getting your job done when they have industry experience. For example, contractors with industry experience can identify other problems with your electrical project and get them fixed in the early stages and mitigate the associated cost and time.
Authority and Credibility
Authority and credibility will help you build a long-term relationship with the right electrical service providers in Malaysia. When we talk about authority, it's not the number of years they are in the business. It's about the total projects they've completed successfully while building a good reputation within the industry. You also want to be associated with a reputable company to easily convince your stakeholders in getting your budget for electrical projects approved easily. Although authority and credibility are often used in academic-related research, they can be applied in choosing the service providers you want to work with as well.
Credibility is very much associated with quality. And credibility often comes from word of mouth and recommendations from other reliable sources. For example, your long-term supplier may recommend an electrical contractor for your projects. As you've built a long-term relationship with your supplier, you will consider working with the contractor as you're assured of the recommendation.
Pricing
Pricing is one of the most competitive factors you should consider when you choose to work with an electrical contractor. Although we can easily argue that quality service tends to be expensive and cheap services often lead to low-quality services, it doesn't work that way today.
When you work with an experienced electrical contractor you will get a competitive quote as they know the industry standards. If the quote seems high, you can ask them the rationale behind the high pricing. Some of them may quote lower than what you expected for your electrical project. Be aware of the ones that quote you lower.
Choosing an electrical service provider with a low quote may look like a good bargain at first. You will end up paying more money in the long run because there is a high chance you've hired a less competent service provider. To avoid such issues, choose a reputable electrical contractor in Malaysia that provides accurate pricing for the service offered.
You also need to focus on cost control. When you start an electrical project, it can easily derail your schedule which results in increasing the allocated budget. That's why you should choose reputable electrical service contractors to avoid unnecessary problems and issues once the project commences.
We understand that you can't focus on every single factor listed in this article to choose the right electrical service providers in Malaysia. However, spending time researching and conducting due diligence will save you money and time in the long run.
With so many electrical service providers in Malaysia masquerading as experienced and qualified contractors these days, your search for the right one can be challenging. It's important to be diligent and extra cautious in your search in finding the right electrical contractor that meets the requirements you're looking for.
Why you should work with STK Dynamic Engineering?
STK Dynamic Engineering provides the most comprehensive repair, rework, test, modification, calibration and supplies for manufacturing and electronics of high technology industries. We are ready to act as your partner, consultant, or sole engineering services provider. STK Dynamic Engineering will accommodate your needs through customized assistance specifically to increase your service visibility while decreasing your outsourcing costs. If you have a particular technical or engineering need, STK has the knowledge, expertise and facilities to handle and solve for your company.
We work with the best brands in Malaysia. What's more, our team is comprised of the most talented electricians in Klang who share a diverse base of experience.