Thermographic Inspection and Testing
STK Dynamic Engineering is one of the leading providers of thermography inspection and testing in Malaysia.
#1 Thermographic Inspection and Testing
We are an industrial electrical solution provider who also offers infrared electrical systems surveys and infrared building envelope performance surveys.
We use the most advanced thermographic technology which includes sensors and analysis. Our thermography experts analyze and evaluate the performance and safety of the electrical systems of your company.
What is a Thermographic Inspection?
It is a process of analyzing the infrared radiation found in an object and converting it to a useful thermal image by using thermographic cameras and ancillary systems. The main objective of the thermographic inspection is the gather the underlying temperature that indicates current or potential problems with equipment, building or electrical systems.
WE BRING QUALITY, PERFORMANCE & CREATIVITY TO EVERY PROJECT.
Want to experience the best industrial electrical services? Speak to our experts today.
How Reliable is Thermographic Inspection System?
It is one of the most reliable inspection methods to identify anomalies of thermals in buildings and systems. With the use of infrared systems survey, you can reduce the potential of accidents and costly repairs. The thermographic inspection provides important information about the performance of your company. The information can be used as a benchmark to compare the performance of your electrical systems over time.
When you choose to perform a thermographic inspection and testing, you can reduce the downtime of your business' operation. By partnering with STK Dynamic Engineering, be assured to run an efficient business operation. We have invested in the latest tools and equipment handled by certified technicians who are specialized in thermography.
The Advantages of Thermographic Inspection
Following are some of the advantages of thermographic inspection and testing:
One of the most powerful, accurate and cost-effective in comparison with other conventional inspection methods.
Obtains critical data that is beyond the range of visible light
The most suitable solutions for preventative and diagnostic electrical maintenance
"Real-time" inspection method that shows the impact on buildings and electrical systems.
Safe and non-invasive testing method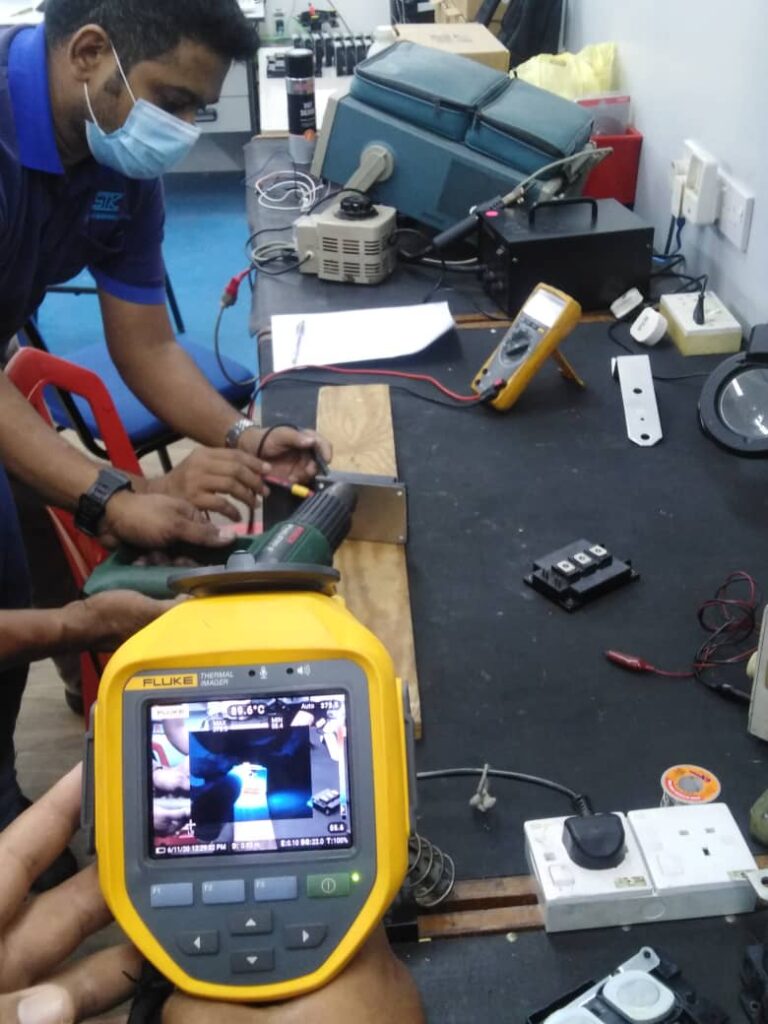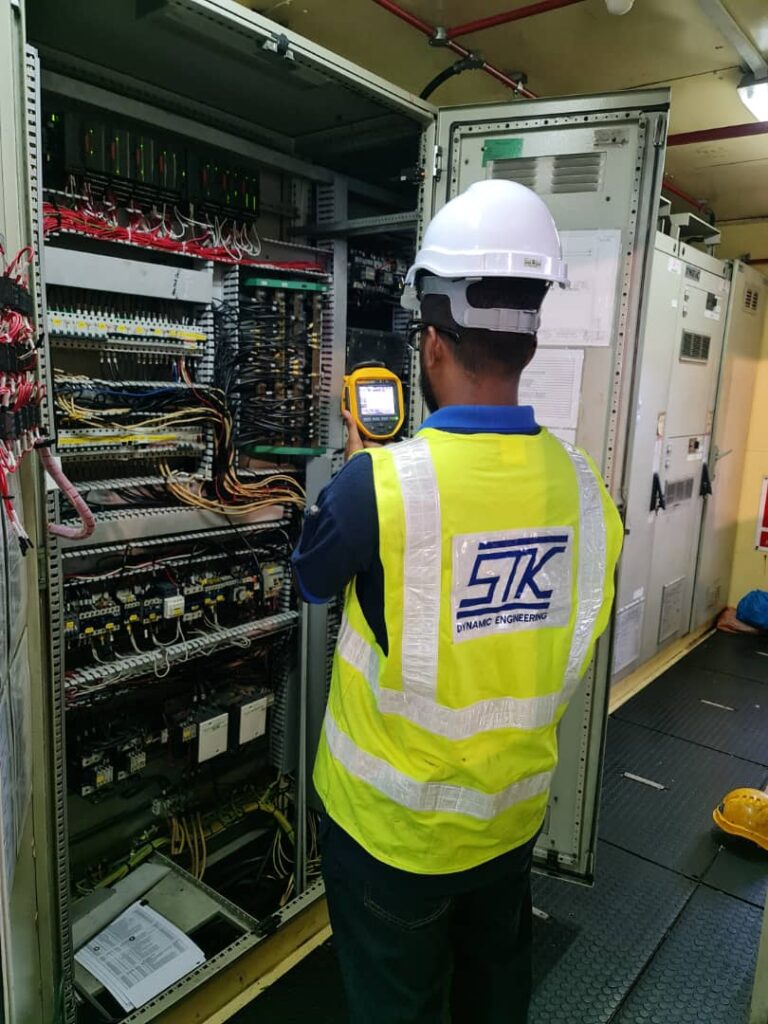 Why is Thermographic Imaging being the Best Inspection Solution?
With the rapid changes and growth in technology, thermographic testing has become one of the most powerful, reliable and accurate tools for identifying a wide range of problems in a building, especially in manufacturing companies with hundreds to thousands of people working. This inspection solution helps to find out damaged insulations, overloaded electric circuits, faulty wiring, electrical component defects, loose electrical connections and many more.
With more than 20 years of experience in the field, we know how to execute thermographic inspections for your company. We have performed thermographic inspections for commercial, manufacturing and government buildings in Malaysia.
 Contact us directly or fill-up the form below to know more about our thermographic inspection and testing service.
GET IN TOUCH WITH US
Tell us how we can help you with your projects