AC & DC Drive Repair Services
At STK Dynamic Engineering we have more than 20 years of experience in performing high-quality AC & DC drive repair services for small-scale to large-scale companies in Malaysia.
#1 AC & DC Drive Repair Services in Malaysia
STK Dynamic Engineering has a group of experienced experts that are specialized in repairing all types of AC & DC drives
Our electrical engineering company has worked with hundreds of companies in repairing and testing based on the OEM specifications of the AC & DC drives. Our personalized repair solution focuses on making the right adjustments to your AC & DC drives. Following are some of the brands we can help you repair:
Danfoss Vacon Drives
Nidec
Allen Bradley
Yaskawa
Teco
Fuji Electric Frenic
AC & DC drives are repaired and tested under load.
STK Dynamic Engineering will provide complete support through repair services. Whether you're having a broken unit, or your drive is old, you can contact us today for the best quote. We have a good reputation and track record in Malaysia for providing the best and high-quality AC & DC repairing services in Malaysia.
WE BRING QUALITY, PERFORMANCE & CREATIVITY TO EVERY PROJECT.
Want to experience the best industrial electrical services? Speak to our experts today.
AC and DC Drive Repair That You Can Depend on in Malaysia
Over the long run, the repair of your essential electronic component is important to run your business efficiently. You may purchase the best electronic components, but you also need to be aware that those parts are also subjected to wear and tear when your company produces in large volumes.
So, who can you trust in Malaysia when it comes to AC and DC repair?
With a strong local presence and more than two decades of experience, STK Dynamic Engineering offers dependable repair service that has earned the respect and trust of numerous manufacturing companies in Malaysia.
What makes our company different from others is our dedication to providing innovative solutions for our clients. Not only do we provide AC/DC drives repair, but we also make sure all the electronic parts are working efficiently once the repairs are complete. We go beyond other service providers by incorporating various tests to evaluate the performance. You can rest assured that your important electronic components are in good hands when you work with STK Dynamic Engineering.
Analyzing and Evaluating AC & DC Drives
Before starting our ISO-certified repair process, we analyze and evaluate the defects and technical issues with your drives. In most cases, you already know the problem that disrupting your business process, you may not be aware of the extent of the problem. Moreover, some components may be critical or on the brink of failure. This indicates that the components need to repair as soon as possible. This is where our experienced technical experts conduct a thorough review and identify all the problems and the best solutions to get them fixed. We will provide a detailed review report along with the cost of repairs.
The Repair Process
Once you go through our review report and approve the quote, we will start with the repair process. The components that experience total failure will be replaced. If there are components that are near failure, we will suggest getting them replaced as well to avoid disruption in your operations and to prevent unwanted additional issues down the line. At STK Dynamic Engineering we track our repair process to avoid errors and mistakes. We will conduct closed-loop testing to ensure the efficiency of your facility in terms of performance. Various tests will be conducted to make sure the drives can withstand the stress during the actual operation.
Comprehensive Repair Report
Along with our high-quality repair service, our technical experts will provide comprehensive reports on all the tasks carried out. As mentioned earlier, during the analysis and evaluation process the problems are identified. Next, you will get the checklist of tasks performed and the parts that were replaced. Having this report will help you keep track of the replaced components and forecast when the next maintenance service will be required.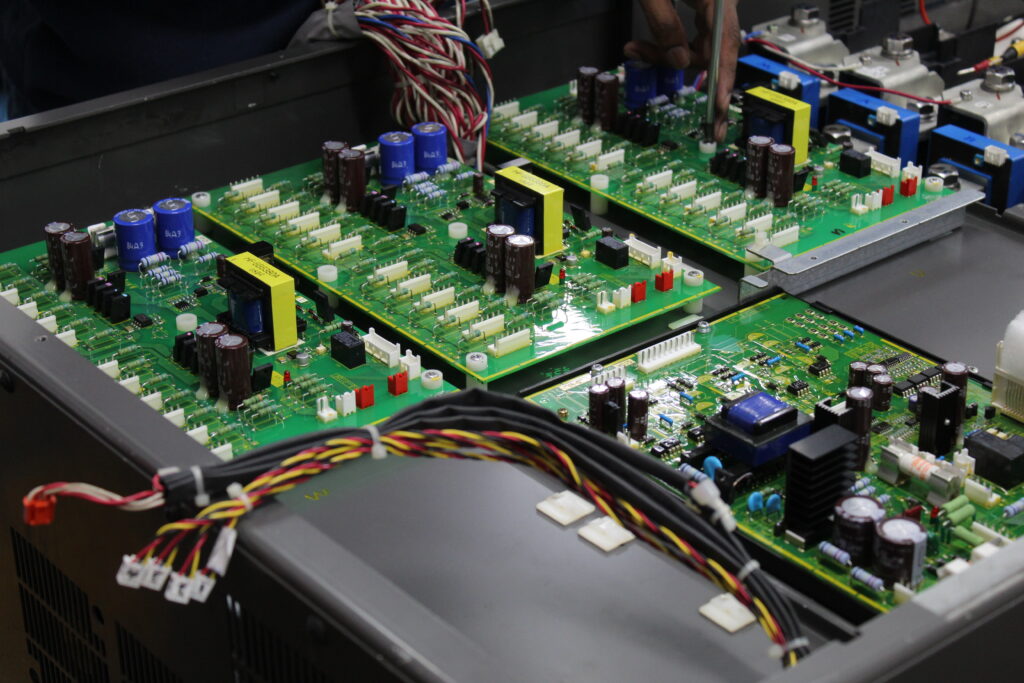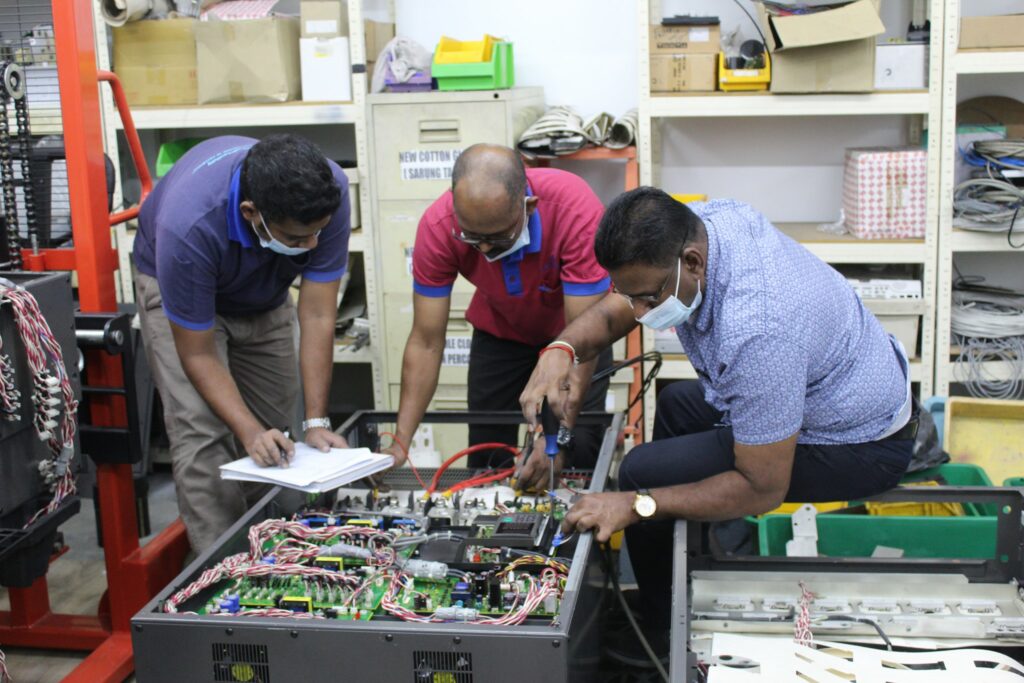 AC & DC Repair Process in Malaysia That You Can Rely On
Whether you're looking to repair AC & DC drives or other industrial electrical services, STK Dynamic Engineering has the expertise, knowledge and tools to fix your problems effectively. Our services are cost-effective, and we maintain the quality of service provided as the top priority is our customers' satisfaction. Contact us today and learn more about our electrical services.
Want to get a quote for any electrical services, fill-up out the form below.
GET IN TOUCH WITH US
Tell us how we can help you with your projects